Trane heat pumps are an efficient hybrid heating and cooling option for the home.
A heat pump, as the name suggests, pumps heat from one location to another location within your home to keep you warmer during wintertime. However, a heat pump or mini split can also cool your home in the summertime through the use of a reversing valve and heat exchanger that pushes heat out rather then in. Princeton Air installs energy efficient Trane heat pumps.
What is Hybrid Heat?
A hybrid heat pump system automatically reacts to the changes in the outdoor temperature and adjusts the indoor temperature by activating whichever heating/cooling system will bring your home to the desired temperature most efficiently. During mild weather a dual heat pump system simply transfers heat from the outside air, rather than creating it. When temperatures get colder, the system creates heat, but does so far more efficiently than a traditional furnace. In times of extreme cold, your furnace steps in and helps get your home to the desired temperature. Except for times of extreme cold or warmth, a hybrid heat system can rely almost entirely on heat pumps.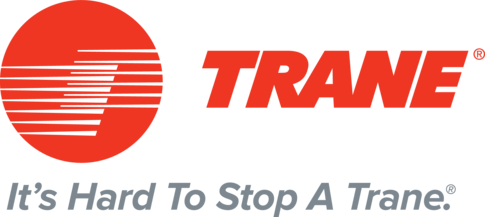 Trane heat pumps are far more efficient than conventional heating systems and have the added bonus of being able to cool the air. Depending on the size of your home and your system and the temperature outside, a heat pump may not be able to independently heat your home, but it will lessen the load for the rest of the system. This will make the system as a whole operate more efficiently and increase the lifespan of your other heating and cooling equipment. Learn more about Trane products at Trane.com.
Rebates for Heat Pumps
Changing your heating and cooling system with a new heat pump and hybrid heating system could also qualify you for rebates and tax incentives. If you are interested in learning how you can lower your energy consumption costs through the use of a heat pump and a hybrid heating system and take advantage of rebates, contact us today. One of our energy consultants will be glad to explain more about the benefits of the system and explore the best options for your particular needs.
Don't just take our word for it, see what our customers have to say about our exceptional service!